time to read 1 min | 164 words
---
In my previous post, I asked why this change would result in a better performing system, since the total amount of work that is done is the same: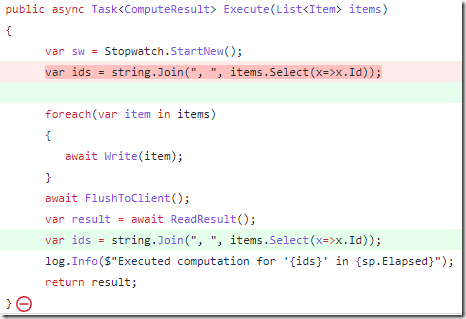 The answer is quite simple. The amount of work that our code is doing is the same, sure, but that isn't all the code that runs.
In the first version, we would allocate the string, and then we'll start a bunch of async operations. Those operations are likely to take some time and involve I/O (otherwise, they wouldn't be async).
It is very likely that in the meantime, we'll get a GC run. At that point, the string pointed to be the ids variable will be promoted (since it survived a GC). That means that it would be collected much later.
Using the new code, the scope of the ids string is far shorter. That means that the GC is more likely to catch it very early and significantly reduce the cost of releasing the memory.
---