time to read 1 min | 66 words
---
Take a look at the following code:
If we move line 4 to line 11, we can improve the performance of this code significantly. Here is what this looks like: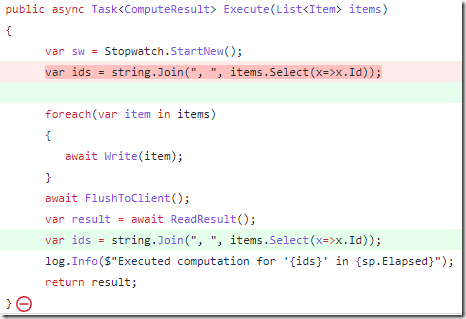 The question is, why?
The exact same amount of work is being done in both cases, after all. How can this cause a big difference?
---