time to read 3 min | 522 words
---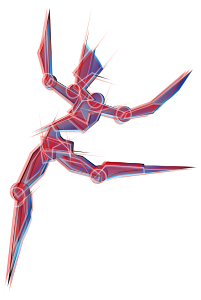 We got a puzzle. A particular customer was seeing very high latency in certain operations on a fairly frequent basis. The problem is that when this happened, the server was practically idle, serving around 5% of the usual requests/sec. What was even stranger was that during the times when we had reached the peek of requests/seconds, we'll see no such slowdowns. The behavior was annoyingly consistent, we'll see no slowdown at all during high load, but after a period of relatively light load, the server would appear to choke.
That one took a lot of time to figure out, because it was so strange. The immediate cause was pretty simple to figure out, the server was busy paging into memory a lot of data, but why would it need to do this? The server was just sitting there doing nothing much, but it was thrashing like crazy, and that was affecting the entire system.
I'll spare you the investigation, because it was mostly grunting and frustration, but the sequence of events as we pieced it together was something like this:
The system is making heavy use of caching, with a cache duration set to 15 minutes or so. Most pages would hit the cache first, and if there was a miss, generate it and save it back. The cached documents was setup with the RavenDB expiration bundle.
During periods of high activity, we'll typically have very few cache expiration (because we kept using the cached data) and we'll fill up the cache quite heavily (the cache db was around 100GB or so).
That would work just fine and rapidly be able to serve a high number of requests.
And then came the idle period…
During that time, we had other work (by a different process) going on in the server, which we believe would give the OS reason to page the now unused memory to disk.
So far, everything goes on as predicted, but then something happens. The expiration timer is hit, and we now have a lot of items that need to be expired. RavenDB expiration is coarse, and it runs every few minutes, so each run we had a lot of stuff to delete. Most of it was on disk, and we needed to access all of it so we can delete it. And that caused us to trash, affecting the overall server performance.
As long as we were active, we wouldn't expire so much at once, and we had a lot more of the db in memory, so the problem wasn't apparent.
The solution was to remove the expiration usage and handle the cache invalidation in the client, when you fetched a cached value, you checked its age, and then you can apply a policy decision if you wanted to update it or not. This actually turned out to be a great feature in general for that particular customer, since they had a lot of data that can effectively be cached for much longer periods, and that gave them the ability to express that policy.
---