time to read 1 min | 119 words
---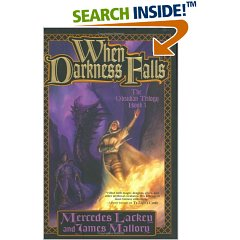 I love this book! This is the third book in a trilogy by Mercedes Lackey, and it is more than up to par with my expectations. It is not 06:04 AM, and I just finished it. Simply amazing.
This is one of those books where the author has managed to create a truly living, breathing, world, which is consistent and believable. I really liked the main characters, and how they evolved through the trilogy. Even the end, often the worst part of many books was excellent. Just the right mix of tragedy, hope and future.
Like of of Lackey's books, highly recommened.
---