time to read 2 min | 262 words
---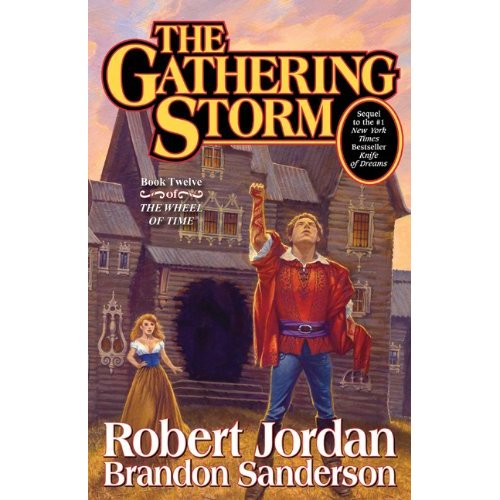 I love the WoT series. My nickname, Ayende Rahien, is based on that series. So you can imagine how happy I was to start reading the Gathering Storm.
There are no spoilers in this post, I a going to spend some time digesting the book and then post a review about the actual details of the book.
What make this book unique is that the author was changed (the original author died), which caused a huge delay for this book and caused sever worries whatever the new author would be as good as the original.
I can tell you that I personally had not been able to figure out the original scenes vs. new author scenes. It does seems like there are less feminine clothing discussion (which I consider to be a great plus).
It is probably hard to see, but the cover art is still as bad as the previous ones, which also make me nostalgic.
This book focuses mostly on Rand, with some really interesting developments. There hasn't been enough Rand in the last two books, so that is good. On the other hand, I could do with more Matrim scenes.
Things are moving, rushing pretty fast, actually. The book is a page turner, it is a 784 pages book that I finished in one seating, taking about 12 hours.
I can't wait to read the rest.