time to read 2 min | 215 words
---
There are two features that I want to get done before I call a feature freeze on NH Prof and just deal with any bugs and improvements that come up until I feel it is mature enough to call it v1.0.
One of them is filtering capability. This was a pretty common request once people started realizing the kind of things that they can do with NH Prof.
Ad hoc filtering into NHibernate's activity can bring up a lot of insight, and I certainly think that this would be an good feature to have.
The problem is that while this is a good feature, it also introduce a significant amount of complexity. This wouldn't be a problem if the complexity was on the application side. We can deal with complexity.
The problem is that I think that this introduce a not insignificant amount of complexity into the user's' hands. Take a look at the mock UI that I created: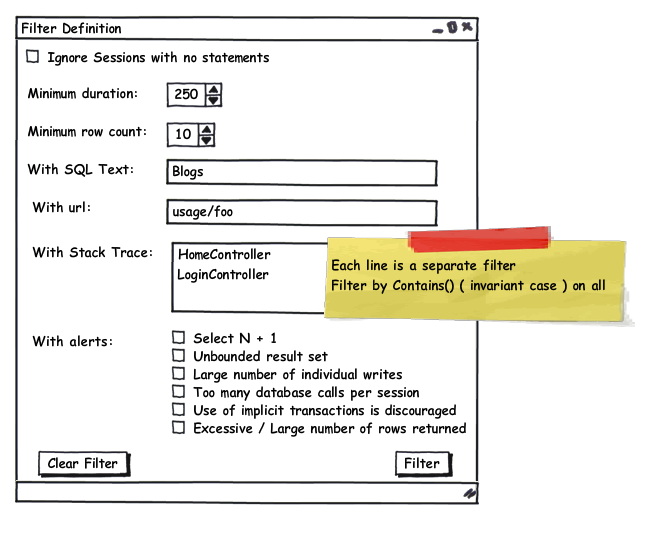 This isn't the way it will end up looking, but it is a good place to start the conversation.
What is your opinion?
---