time to read 1 min | 170 words
---
I keep adding new features and fixing strange bugs in NH Prof. Most of those aren't really interesting things.
Does anyone really care about sort order in a particular query? Those are things that are important for the overall UX, but they are not things that I can honestly call them features.
This thing, however, is a full blown feature. Even if it takes just a tiny bit of screen real estate.

And integrating it into the analysis section of NH Prof as well:

And in the views by method report: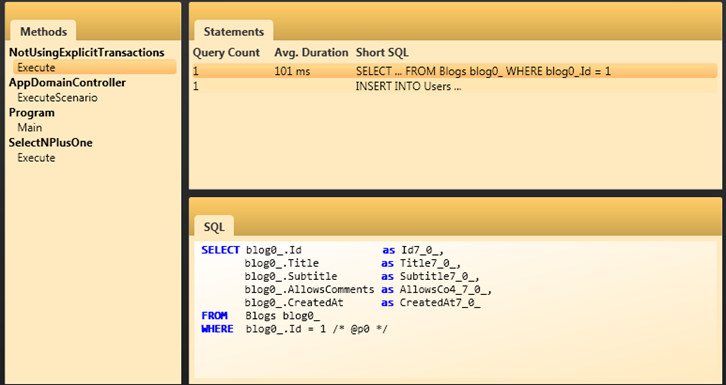 And something that is important to remember, the moment that I have a piece of information, I can start making use of it in alerts and rules. I haven't decided yet if I want to do so for the v1.0 release, but I have a feeling that this is going to be a very useful base for additional features.
---