time to read 1 min | 151 words
---
One of the things that I should have done from the get go of the beta program was to force people to upgrade when their version is too old.
Why would I want to do that? Because people that continue to use old versions, and old versions has old bugs.
Take a look at this error report: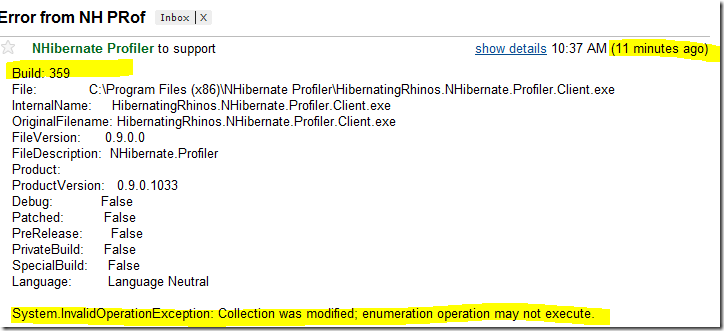 This version is almost a hundred builds old, and the error reported was fixed long ago. I also get errors from people using older versions than that.
When I built the error reporting feature, I was concerned about the user privacy, so I don't have any information about the user that can be used to identify him. I am reduce to this public plea: Just upgrade NH Prof already!
---