time to read 1 min | 65 words
---
One of the things that the NHibernate Profiler is going to do is to inspect your NHibernate usage and suggest improvements to them.
Since I consider this to be a pretty important capability, I wanted to stream line the process as much as possible.
Here is how I detect this now: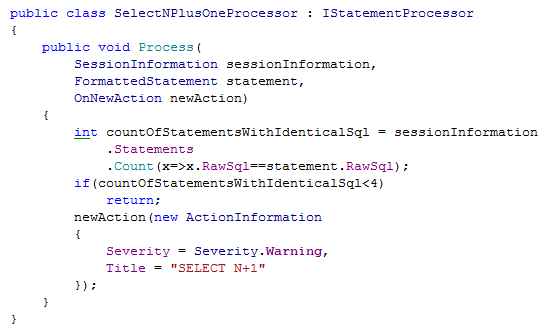 It is not perfect, but it is pretty close.
---