time to read 2 min | 222 words
---
One of the things that happens when you start using RavenDB is that you start using more of it, and more of its capabilities. The problem there is that often users end up with a common set of stuff that they use, and they need to apply it across multiple databases (and across multiple servers).
This is where the Global Configuration option comes into play. This allows you to define the behavior of the system once, and have it apply to all your databases, and using the RavenDB Cluster option, you can apply it across all you nodes in on go.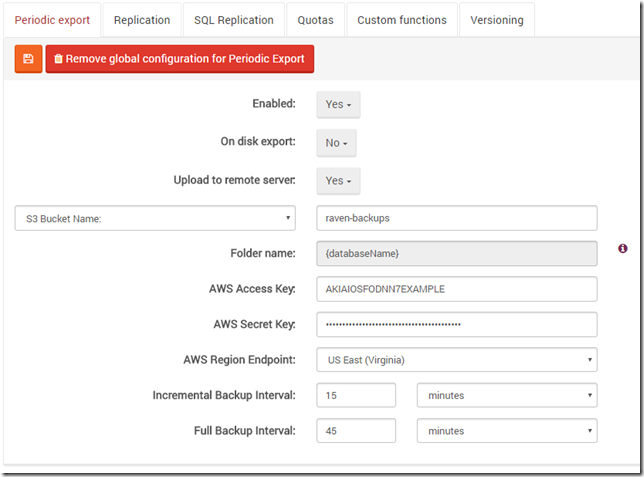 As you can see in the image, we are allowing to configure this globally, for the entire server (or multiple servers), instead of having to remember to configure it for each. The rest of the tabs are pretty much the same manner. You can configure global behavior (and override it on individual databases, of course). Aside from the fact that it is available cluster-wide, this isn't a major feature, or a complex one, but it is one that is going to make it easier for the operations team to work with RavenDB.
---