time to read 1 min | 90 words
---
This is part of a PR related to making sure that disposing once works. It contains this code: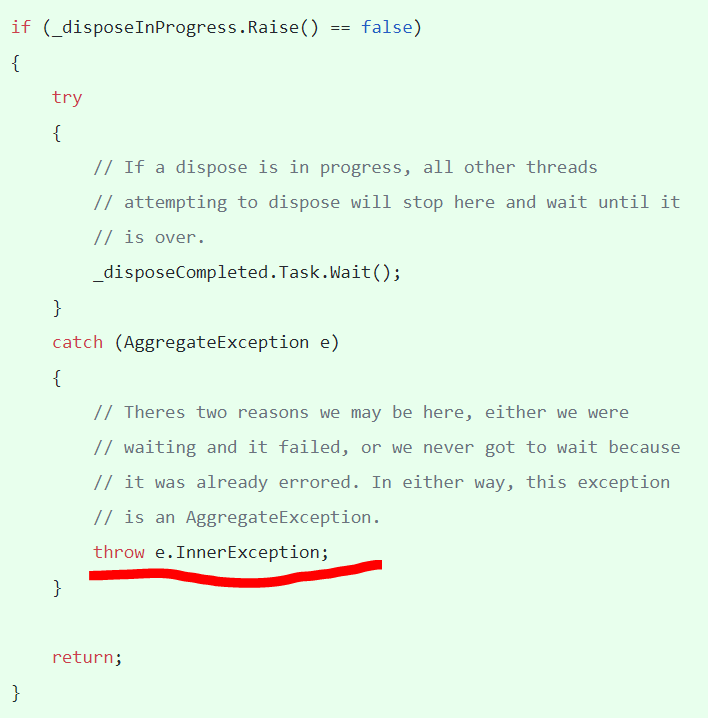 This loses critically important information. Namely, the stack trace of the original exception. That leaves aside the issue that an aggregate exception may contain multiple exceptions as well.
In general, and I know this is old hat, whenever you see "throw e;" or "throw e.InnerException;" of any kind, you should always treat it as a bug.
---