time to read 1 min | 129 words
---
During reviewing a PR I run into what seemed like a strange thing. Take a look at this change: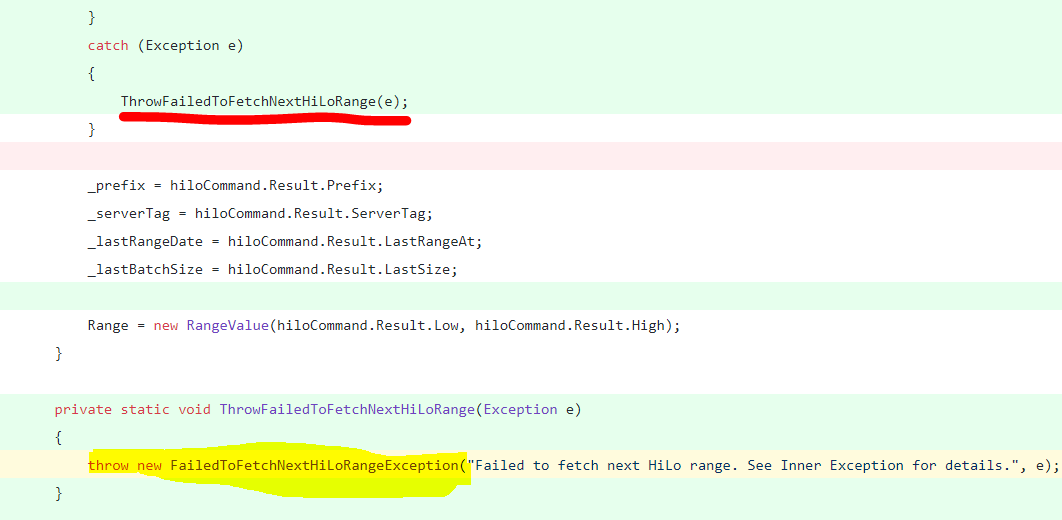 This came with its own exception class, and left me pretty confused. Why would I want to have something like that?
Here we have some error handling code that doesn't seem to add any additional value. Everything in the error here can be deducted from the details of the exception that will be thrown if we did nothing.
The fact we throw a specialized exception might be meaningful, but looking at the code, this isn't actually used for anything.
Like all code, error handling needs to justify itself, and this one doesn't pass the bar.
---