time to read 3 min | 408 words
---
When you get this sort of an email, you almost always know that this is going to be bad:

Let us start with: Which product? What license key? What order? What do you expect me to do about it?
At least he is polite.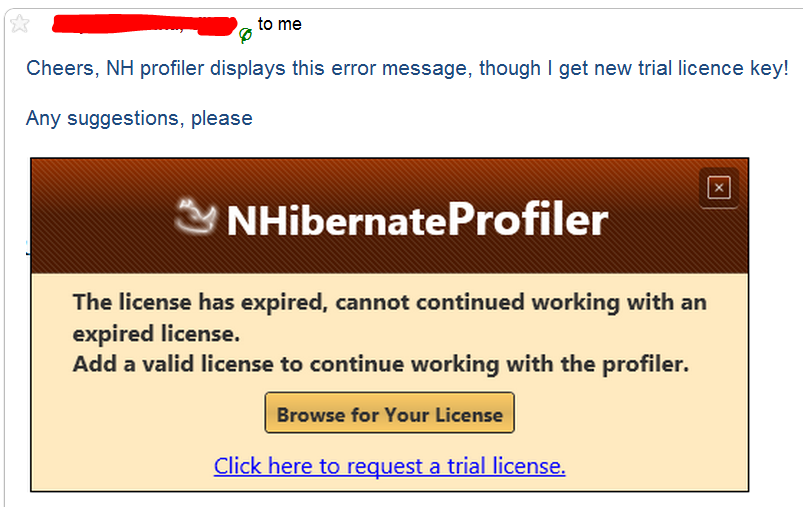 Hm, I wonder what is going on in here…
This error can occur because of a trial that has expired or a subscription that has not been renewed.


He attached a Trial licensed to this email.


It is like a Greek tragedy, you know that at some point this is going to arrive at the scene.

I mean, we explicitly added the notion of subscriptions to handle just such cases, of people who want to use the profiler just for a few days and don't want to pay the full version price. And you can cancel that at any time, incurring no additional charges.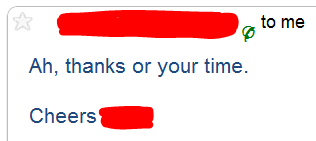 Sigh…
---