time to read 1 min | 82 words
---
Recently all my technorati feeds started to give me stuff like this: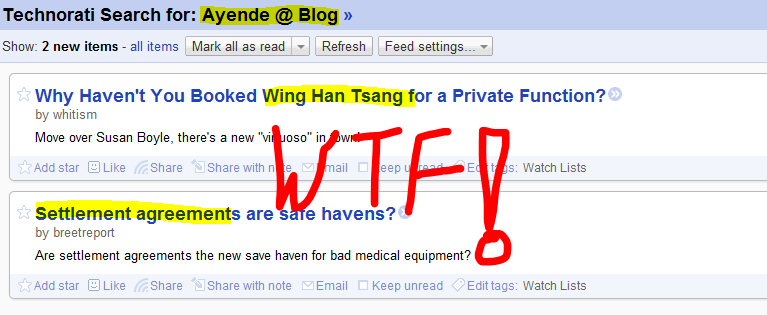 It looks like someone managed to crack the way that technorati is searching feeds, and I am getting what amounts to spammed search results. If this continues, it looks like I'll just have to give up on it completely.
Any good alternatives?
---