time to read 1 min | 149 words
---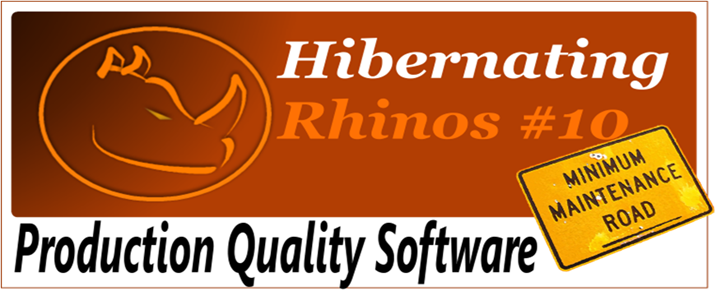 Don't get used to the deluge of the screen casts, I usually do them with months apart, not a mere day.
At any rate, this screen cast is another significant diversion from my usual style.
To start with, it is a zero code webcast, and it would probably would well as a podcast, although I think that the artwork and presentation is still important.
Anyway, this webcast is focused on several lessons learned from unsuccessful project, what are the kind of things that we should pay attention to, and how we can avoid them.
It runs just under 40 minutes, and it is pretty intense.
As I said, this is a new approach for me, and I would like to get your feedback on the matter.
You can download it at the bottom of this page: http://ayende.com/hibernating-rhinos.aspx
---