time to read 1 min | 97 words
---
A few days ago, the BooLangStudio was announced in the Boo mailing list, bringing Boo support into Visual Studio.
Below you can see several screen shots. And you can find out more about it here.
This is a very promising move, especially since I soon have to write my tooling chapter :-)
Of course, this is still very early in the game, but it is good to see progress in this area again.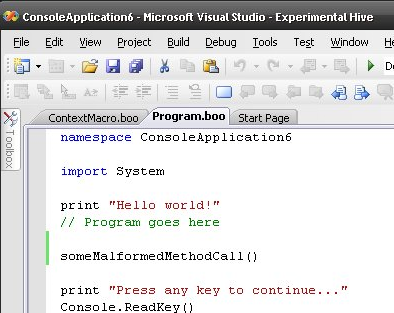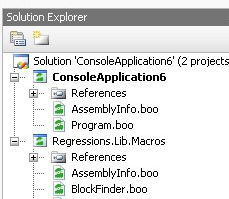 ---