time to read 1 min | 89 words
---
I am working on ICriterion and IProjection at the moment, making each understand each other. It is working very well, and I really like the ability to just go in and make a drastic change.
The problem is the scope of the change. I have had to touch pretty much all of the NHibernate.Expression in the last two days. Just to give you an idea, here is the most recent comment.
Damn I am glad that I have tests there.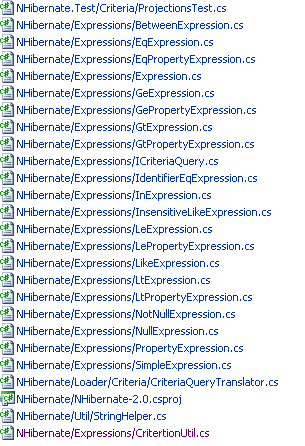 ---