time to read 3 min | 405 words
---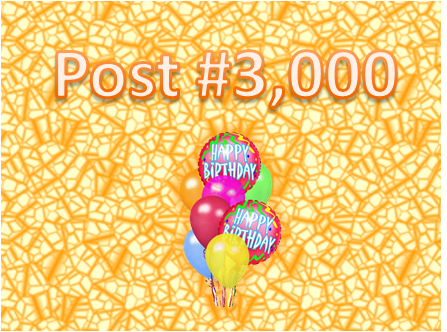 I have been doing it for quite a while, sometimes it seems like forever. Somehow, I am not quite sure how, I got to this post, the third thousand one.
By sheer coincidence, this is also my birthday by the Hebrew calendar.
I am not quite sure what I am supposed to do about it, since the big surprise is planned for a few months from now, so I decided to go with the traditional route and do a retrospective.
I used these two posts to gather the information:
Active since: April 2004
Number of Posts: 3000
Number of Comments: 8,462
Avg. Comments Per Post:  5
Avg. Posts per Month: 73
Avg. Posts per Week Last Year: 19
Avg. Comments per Month: 208
The most popular posts, based on web views, aggregator views and comments. The results are quite surprising to me, I am not sure that I can readily explain it.
---