time to read 1 min | 88 words
---
We are running another set of full day RavenDB Workshops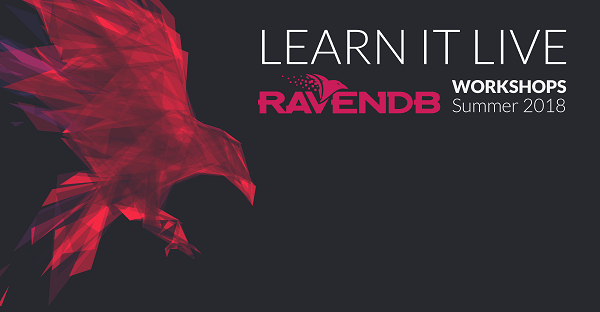 .
During the month of June we'll run workshop in:
London, UK
São Paolo, Brazil
Chicago, USA
We are now running with the early bird discount, so I suggest early registration.
We will dive deeply into RavenDB 4.0, and all the new and exciting things it can do for you. This workshop is for developers and their operations teams who want to know RavenDB better.
---