time to read 1 min | 86 words
---
I am currently working on an interesting application, basically, rule engine, data + DSL, and other fun stuff. Unfortunately, here is how the UI is right now: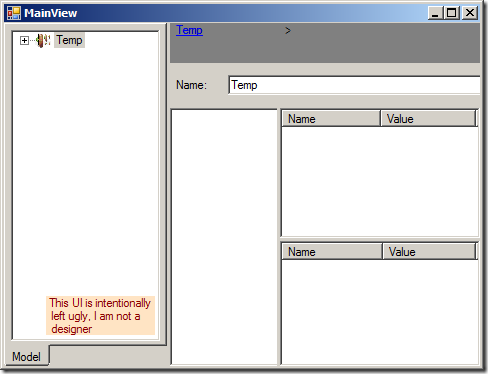 Yes, the disclaimer is in the UI.
Therefor, I currently looking for a WPF dev / designer. I am currently in New York, but there is no location limitation.
If you are interested, please contact me.
---