time to read 1 min | 148 words
---
Jeffery Olson has just made the first release of Boo Lang Studio available.
This one comes with a "Yes, Dear" installer.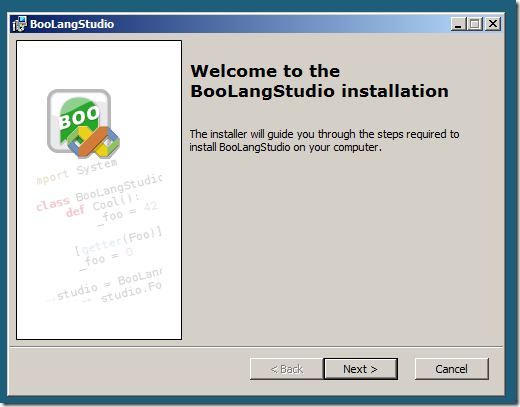 Yeah, we have Boo installed!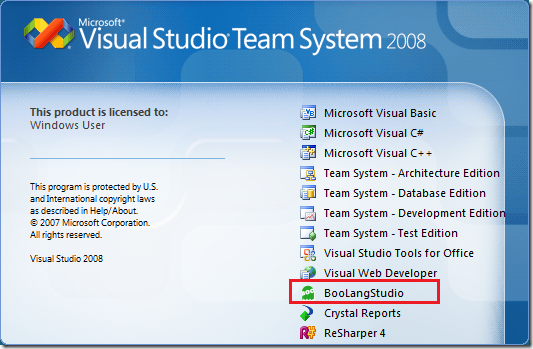 Let us create a new project: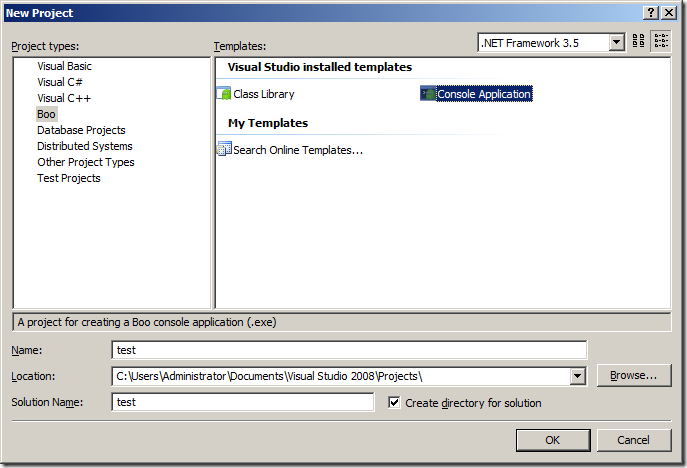 And take a look at the code: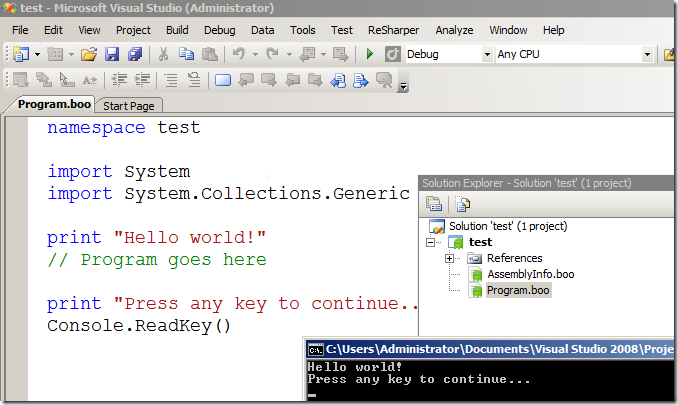 And intellisense works as well, whew!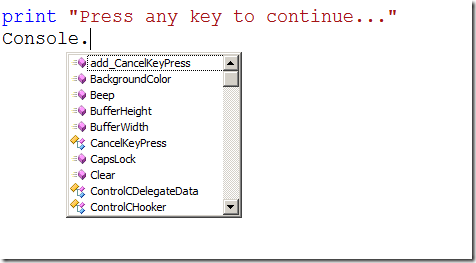 Jeffery Olson and James Gregory: THANKS!
---