time to read 2 min | 262 words
---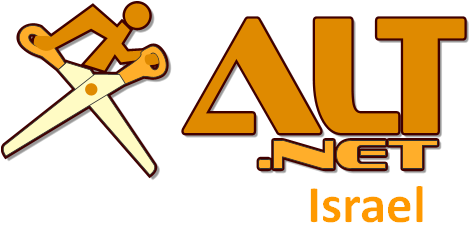 This is my 3,500th post, wow! Looks like there is some future in this blogging business after all.
On Thursday evening and Friday we had the first ALT.Net Israel conference. I would like to thanks the attendees, for a really awesome couple of days.
The sponsors, Sela Group, Red Gate, Type Mock, JetBrains and SQLink, also deserve a round of applause.
I had fun. I am not sure what happened, but I arrived in the morning and suddenly it was over. Didn't feel any time pass at all.
I was honestly surprised by both the amount of people that have arrived and the quality of discussion that we had. I have hoped, but had hard time believing that this would happen. I am not sure where everyone was hiding before, but I hope (and am certain) that we will be able to create a strong community and keep this going.
We managed to get a lot of what went there on tape, and we are currently uploading stuff so the rest of the community will be able to watch it as well. I am looking forward to seeing Udi's reaction to the mess we did of the SOA session, in particular :-)
I am still in the process of uploading the videos I took, hopefully it will be finished by the time you read this post. You can get them at this address: http://www.viddler.com/explore/ayende/videos/
I repeat, awesome event.
---