time to read 2 min | 271 words
---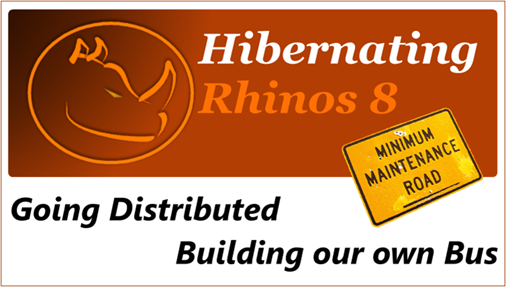 Well, I was toying around with the idea for about a month or so, and finally I got around to actually record & editing that.
Highlights:
Vastly improved sound quality. I think you'll enjoy it.
Vastly extended in time & scope. For some reason, this screencast is longer than many full length movies. We also write our own bus implementation from scratch, and discuss the implementation details there.
This is more of a low level discussion, not a high level architectural discussion about why you want a bus (well, I do talk about it a bit, but mostly we implement the bus).
The first 45 minutes are dedicated to moving from an old style RPC to an async batching bus approach, that still uses the request / reply. The rest is dedicated to building the one way, message passing, queue based, service bus.

There are some interesting challenges there, and I hope you'll make sense of my grunts as I write the code.
The last hour or so of the screen cast it live coding, and you get to see how I revert some design decisions as they turn out to be problematic.
The technical details:
Total length: An hour and forth minutes(!)
Size: 160 MB
Code starts on 04:31
Go to download page
---