time to read 2 min | 321 words
---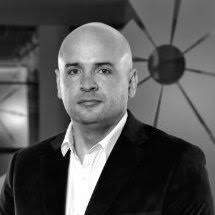 Today is a great plus one news day to RavenDB Latin America. Elemar Junior is joining our team as official RavenDB consultant, on January 1st.
Elemar will work helping our customers, writing a lot of code, producing demos, videos and tutorials and in general focus on the getting started process easier as well as faster and smoother process for developers and operations people to get familiar and accustomed to getting the best out of RavenDB.
Elemar is well known for writing and speaking about advanced topics on development, design and software architecture. If you aren't familiar with him, feel free to check his blog (pt-br only), or linkedin but the short gist of it is that he started to write computer code when he was nine years old and still love it. He has over seventeen years of professional experience developing software (used in over thirty countries) for manufacturing furniture and to design and planning of residential and commercial spaces.
With a strong focus on the Microsoft ecosystem, he has been awarded as Microsoft MVP since 2011. Elemar is the author of FluentIL, an emitting library for .NET platform, and leading figure of CodeCracker, a popular analyzer library for C# and VB that uses Roslyn to produce refactoring, code analysis, and other niceties.
Elemar can be reached via elemarjr@ravendb.net and is currently looking for someone that would Photoshop this image with a cat or ask him tough questions about RavenDB.
On a more serious note, this represent a bigger focus on having dedicated people to handle just working with customers, providing guidance and support and writing tutorials, sample applications and in general just making everything that much easier.
---