time to read 1 min | 135 words
---
The RavenDB Core Team is going to be in the QCon London conference this week, so if you are there, stop by our booth, we got a lot of cool swag to give out and some really cool demos.
In addition to that, on Thursday I'm going to be giving an In The Brain talk about Performance Optimizations in the Wild, talking about the kind of performance work we have been doing recently.
The results of this work can be shown on the following graph: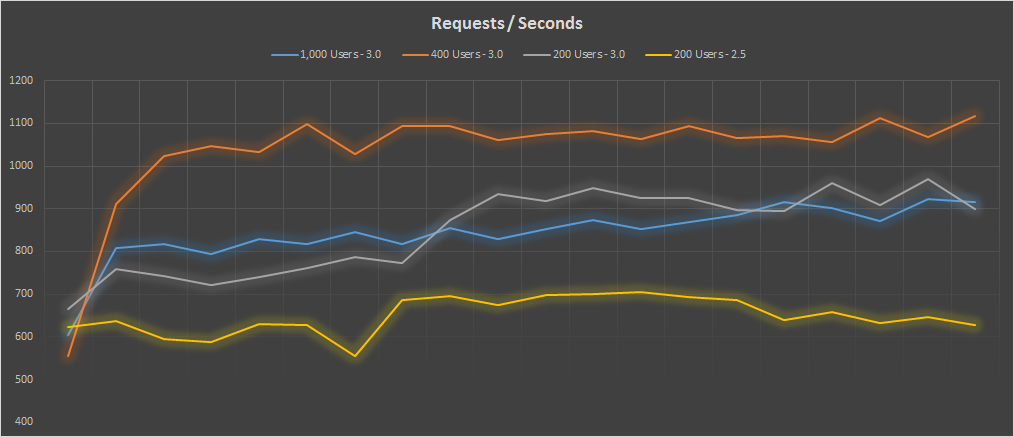 Come to the talk to hear all about the details and what we did to get things working.
---