Today is a great day: Zero Inbox!
time to read 1 min | 69 words
---
Originally posted at 1/10/2011
This is the first time in I don't know how long, months, closer to half a year!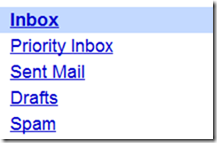 It is 16:37, and I think that I'll just leave the office before something else jumps at me.
---