time to read 8 min | 1433 words
---
This is a divergence from my usual discussion on technical stuff. In this post, I want to talk about money. In particular, how you get it from other people. Note that I am neither an expert nor qualified to talk about the subject matter, this post came out of a lot of scribbled notes and is mostly meant to serve as a way to lay down a line of thought. All numbers are made up, and while I would like such a car, it would be mostly to inflict it on the employee of the month.
There are many cases in the lifecycle of a business where you need more cash than you currently have (or are willing to spend outright).
A common scenario is when you start a business, or when you want to expand it. For our discussion, we'll use the example of the following drool worthy car: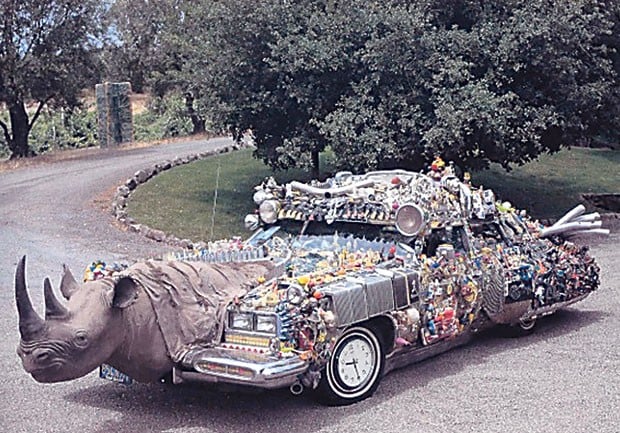 I consider such a piece of art priceless, but let us say that I managed to convince the owner to sell it to me for the nice sum of 1,000,000$.
Unfortunately, I don't have 1,000,000$. I only have 650,000$. So long, beautiful car, it was very nice to know you, but it is just not possible. Except that there is this thing where people give you a lump sum of money, and you give it back over time (although usually more than you got).
Funding is important for businesses in the same manner that breathing is for people. There are typically several ways to fund a business:
Direct cash infusion – That is usually how most business start. The amount of money put into the business depend on what it needs to do. A web developer would need the money buy a laptop and a Starbucks loyalty card, so that is easy. For a restaurant, you need enough money for rent, employees, equipment, etc. The smaller the amount you need to put into the business to kick start it, the easier it is to just use your own saving to do so.
Partners – This is pretty much the same as the previous one, but instead of having only one person do that, you have multiple people and more savings to dip into.
Angels/Investors – Those are people who for various reasons would give you money. Sometimes this is because they are related to you, but often time it is a calculated move, investing some money in a business in order to get a stake in it and cash it in afterward.
Government development loan / grant – Sometimes you can get this, and they usually have both very good terms, and really strict rules, regulation and hops to jump through.
Bank / credit loan – Well, you are presumably familiar with that. You get a loan, pay interest, mortgage some assets, etc.
Self funded – Your business is making more money than it is spending, therefor you have money to spend on the business.
The best choice is self funding, because that mean that you are profitable and aren't beholden to someone. The other really depend on personal preferences. Here are mine:
Direct cash infusion – That works for starting a business with low starting overhead costs (see, single developer shop). It might also be viable if you have a lot of personal wealth that you can put into the business, but personally, I like to think about the money flowing in the other direction. Otherwise that is an indication that there is something strange going on here.
Partners – I used to work at a place that was owned by 7 founding members + 1 "silent partner". I still remember when the entire company got an email from a co-CEO that was basically: "You are forbidden to discuss project X or anything related to it with the other co-CEO". That left an… impression, shall we say. Also, this is again something that you would usually do in the beginning. Bringing a partner into an existing business implies one of a few things. You are in a big trouble (either personally or the business) and need cash infusion that you can't/won't supply or you are doing really well and people are flocking to join you.
Investors/Angels – This is very similar to the previous point, with the caveat that investors usually aren't going to meddle in the day to day affairs, nor are they going to shoulder any burden. They are there to provide the money, some expertise/networking but that is basically it. They do create a pretty huge amount of bureaucracy, reports, compliance, etc. The investors needs to know that you aren't blowing away their money, after all.
Government development loan / grant – This is pretty much the same as the previous one, only the investor is the government. If you thought that investors generated a lot of paperwork, you were mistaken.
The remaining two options are self funding and getting a loan. Now, assuming that no one else buy this magnificent car, I can put some numbers in Excel and predict that in a couple of years, I'll have enough money to buy it outright. So all I need to do is ask the owner to not sell it to anyone, hope that my cash flow remain according to projections, hope the price doesn't change and just wait.
Of course, that means that I can't crash lift moral by making this the official company car in the meantime. I'm losing quite a lot of amusing moments by waiting, and that is assuming that it is still possible in two years. Of course, if in two years I would have the money to do so, I'm not so sure that I would still want to just purchase it directly. That would mean having no money at all. And that is kinda of scary, because salaries need to be paid, and this car doesn't look like it has good gas/mileage ratio.
So the option that we have left is taking a loan. The nice thing about doing that is that we can mortgage the actual asset that we are buying, this magnificent car. Now, the bank may not value it as much as I do, so they are going to give it a price of only 900,000$, and then they are going to only agree to fund 80% of that, which gives us 720,000$.
In other words, that means that we need to puny up 380,000$, which is much more reasonable, and leave us with a bit of free cash cushion. That lead to a few interesting observations:
The loan amount and the money we already have are comparable. That means that the bank is going to be much nicer to us than if we wanted to borrow much more money than we already have (on the assumption that if we got this amount of money once, we'll be able to get it again to pay them).
There is a valid asset to mortgage, which reduce the loan risk (and thus get us better terms).
The current interest environment is at an all times low, which mean that this is a great time to loan money (and bad time to try to save).
This means that this is a much simpler deal than going to a bank with a business plan and hoping that they will believe that we can make it. Now, let us get down to the financial details.
An offer from bank A is for an interest rate of 4%. That gives us a month payment over ten years of 7,290$ per month.
An offer from bank B is for an interest rate of 4.25%. Which gives a monthly payment of 7,375$ per month.
That is a simple number game, and we are pretty much done at this point, right? Almost, but let us project this over 10 years, and see where that put us.
Bank A: Total amount of interest paid is 154,800$
Bank B: Total amount of interest paid is 165,000$
In other words, the total difference is 10,200$. That means that while it is still a numbers game, it isn't just the interest rate. The reason is that we now need to consider a lot more aspects. For example, Bank B may have an easier loan approval process, or require less security, or value the car higher than bank A. Bank A doesn't allow early cash out, while bank B does, or a million and one other differences.
The question now becomes is whatever the other stuff beyond the raw interest rate can be quantified, and whatever it is worth more than 10,000$.
As I said earlier in this post, this is mostly settling things in my mind. Feel free to ignore this post all together.
---