WTF?! Google Groups really hates me!
time to read 1 min | 70 words
---
There are no other owners for the group, I have no idea what is going on…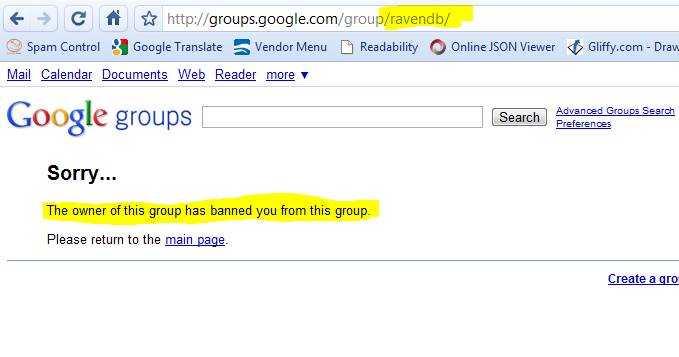 Update: Looks like Google disabled my account, for reasons known only to it. I had to go through a "send me an SMS to activate it" loop, but now it is working.
---