Originally posted at 4/13/2011
Yes, I know, you popped this out in the middle of a debug session, after VS didn't respond to any user input for several minutes.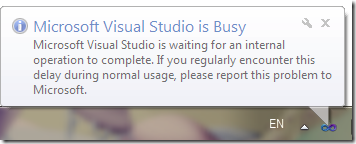 Urgh!

AYENDEPC is the local machine! You can't lose a network connection to yourself.
Oh well, we already know that Visual Studio is schizophrenic.